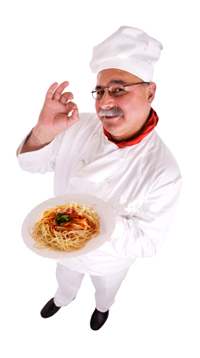 Restaurant
The summer has to be lived outside even in the eating moments. The Romanina offers to its guests the possibility to taste the specialities of fish and of Tuscany culinary tradition inside the nature, close to the sea.
Ideal for the guests that want to live the entire day on the beach, for those who wants to take a break from the stoves and for those who love cuisine.
Thanks to the wide structure and to the beauty of the landscape, La Romanina is an ideal place to celebrate marriages, baptisms and birthday-parties, thanks also to the efficiency of the staff that will think about all the details of the organization.
The chef suggests:
- Linguine con scampi e pendolini
- Tagliolini allo scoglio
- Astice gratinato
- Caciucco