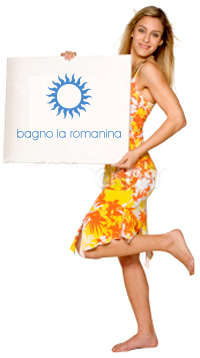 The Versilia
The Versilia is a part of the north-west Tuscany, inside the province of Lucca, that takes its name from the river Versilia. It is famous for the fashionable seaside coast, and it is constituted from numerous discos and bar visited by famous people. Renowned bathing area, it has Viareggio like the most important and populous center.
Between the more well-known connoisseur it is remembered Gabriele D'Annunzio, an important literary character that attended Versilia at the beginnings of the '900, and he asked to build a magnificent villa in the pine forest close to Pietrasanta. The poet passed here the last years of his life; he composed the most famous verses of "Alcyone" and he wrote "Francesca from Rimini".
The climate of the Versilia coast is moderate and sunny, so it is considered an ideal place of vacation. Besides the seascape, the inside territory offers a hill zone of extraordinary beauty, enriched by enogastronomic products became famous all over the world.
The Versilia offers the opportunity of stays with entertaining and relax.